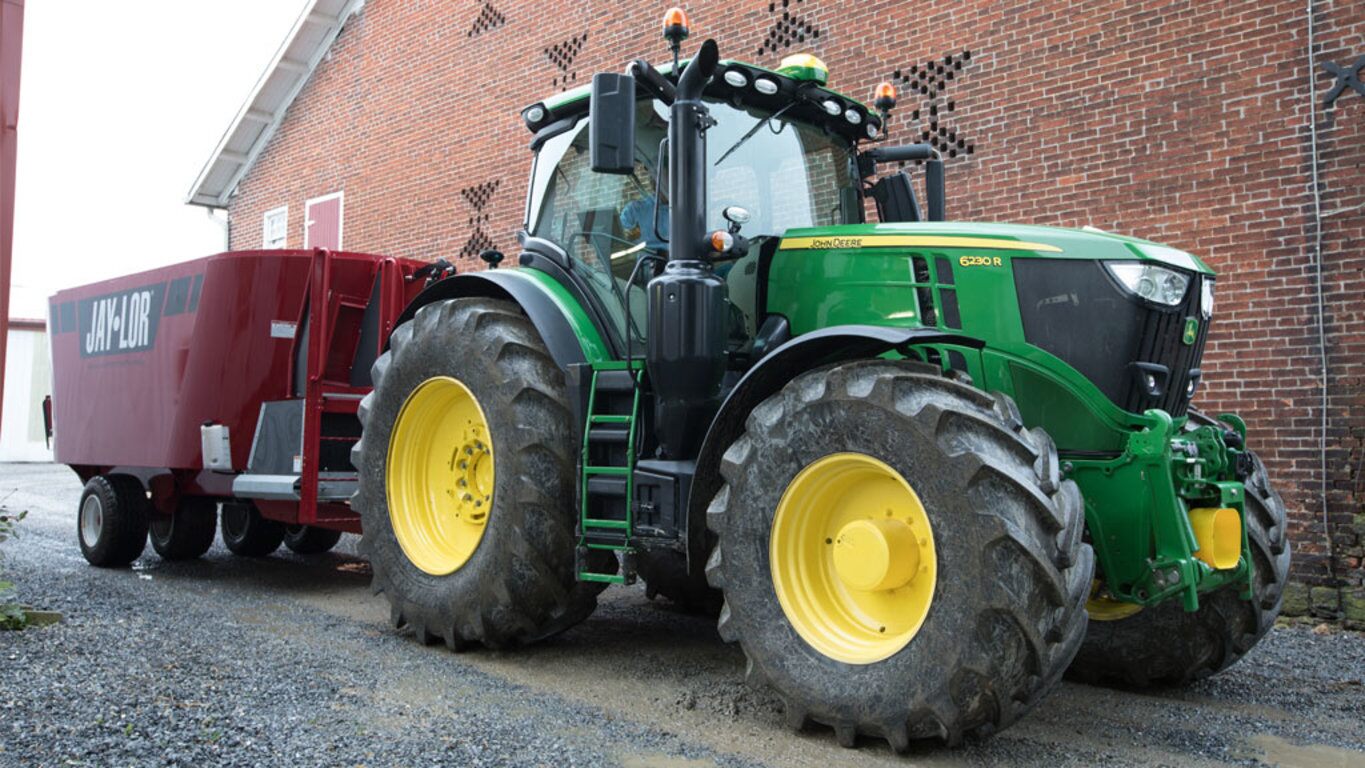 The John Deere 6 Series Row Crop Tractors combine the power of a Row-Crop with the versatility of a Utility Tractor.
The 7R Series Tractors have high power density because of their low overall machine weight and high horsepower rating.
With more power, versatility and durability than any generation of 8 Series Tractor before it, these are the high-horsepower Row Crop Tractors to lead us into the next 100 years.